SMTP 550 - Relay Denied - Problem solved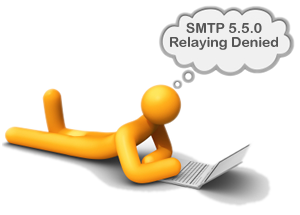 Suffering from SMTP 550 Errors? Or getting "relaying denied 550" when sending emails?
outMail is a SMTP Authenticated service that solves the dreaded SMTP 5.5.0 Relaying denied errors.
Why do I need this service
Your ISP prevents you from sending emails using your own domain name.
Your ISP prevents you from sending emails using thier servers when your not connected to their network.
You have a dynamic IP thus results in outbound messages being rejected.
The block of IP addresses you have been assigned from your ISP has been blacklisted.
Looking for a safe and secure mail relay.
Benefits
Instant account creation - start sending emails instantly after signing up.
Send emails from any address - no limit on send from email addresses or domains.
Send emails from any location - ideal for home, office, and mobile users and devices.
Mail Relay Outbound Service - SMTP Authenticated Internet Mail Relay.
Standard SMTP ports - SMTP port 25 supported.
Alternative SMTP ports - additional SMTP TCP ports available to void your ISP blocking standard SMTP port.
SMTP Based Authentication - allows sending emails securely via authentication.
Daily quota limits - based on package.
Flexible quota burst - allowing for the days you need to exceed your quota (Quota explained here).
Pricing
Choose the best package that suites your requirements.
Setup
Complete how to guides with step-by-step instructions on how to configure your client mail application are here.